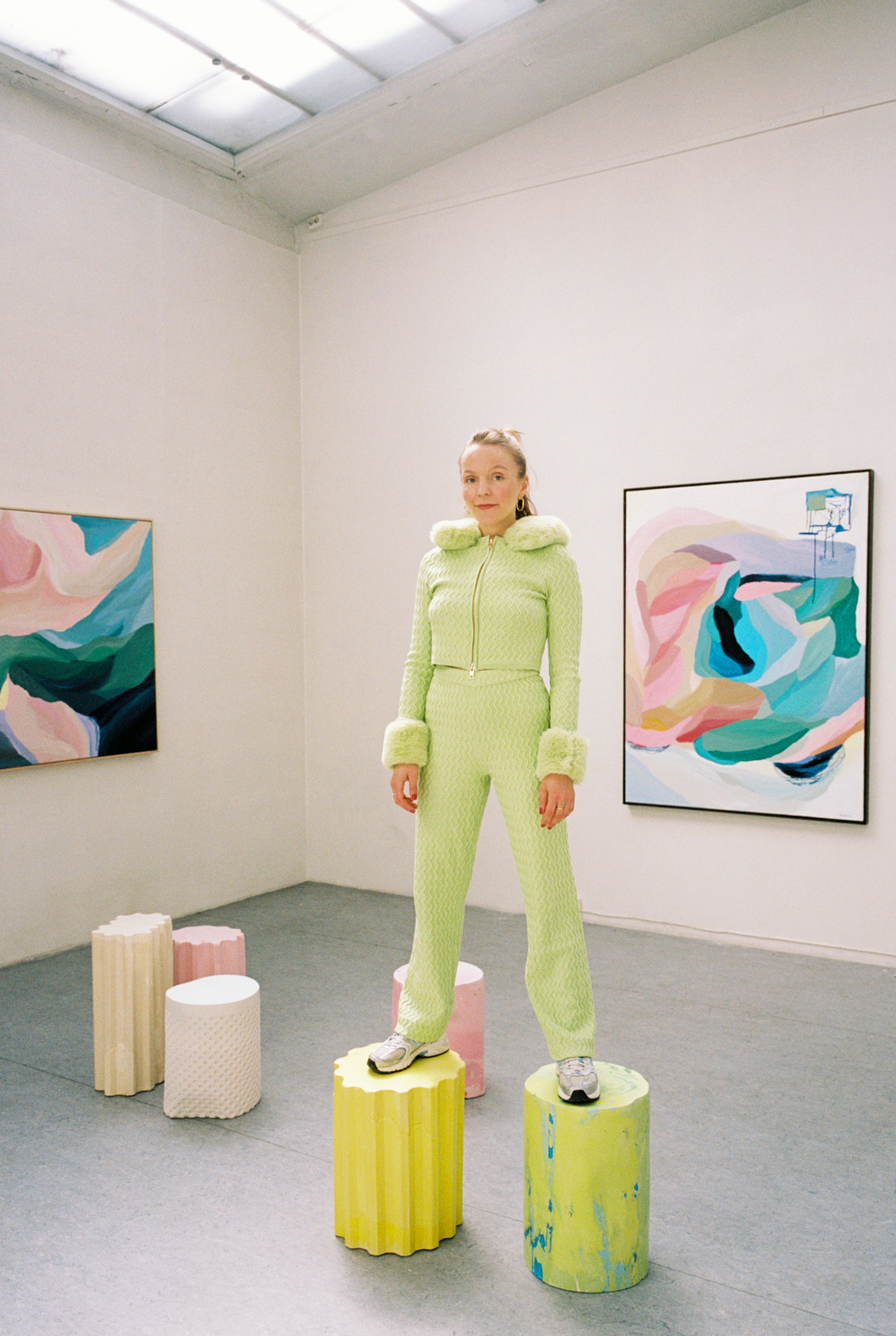 My name is Ragnhild, I'm a 28 year old Oslo based painter.
I mainly paint abstract paintings where I express emotions and surroundings with shapes and colors on the canvas. 
'Søvnløs Himmel' exhibition at Trevarefabrikken w. Julia Conley. 05-07-31.07.2021, Lofoten, Norway. 
'Det nærmeste du kommer meg' exhibition at Galleri Selleri w. 
HLÍN studio, 2021. Oslo, Norway. 
Commercial collaborations: