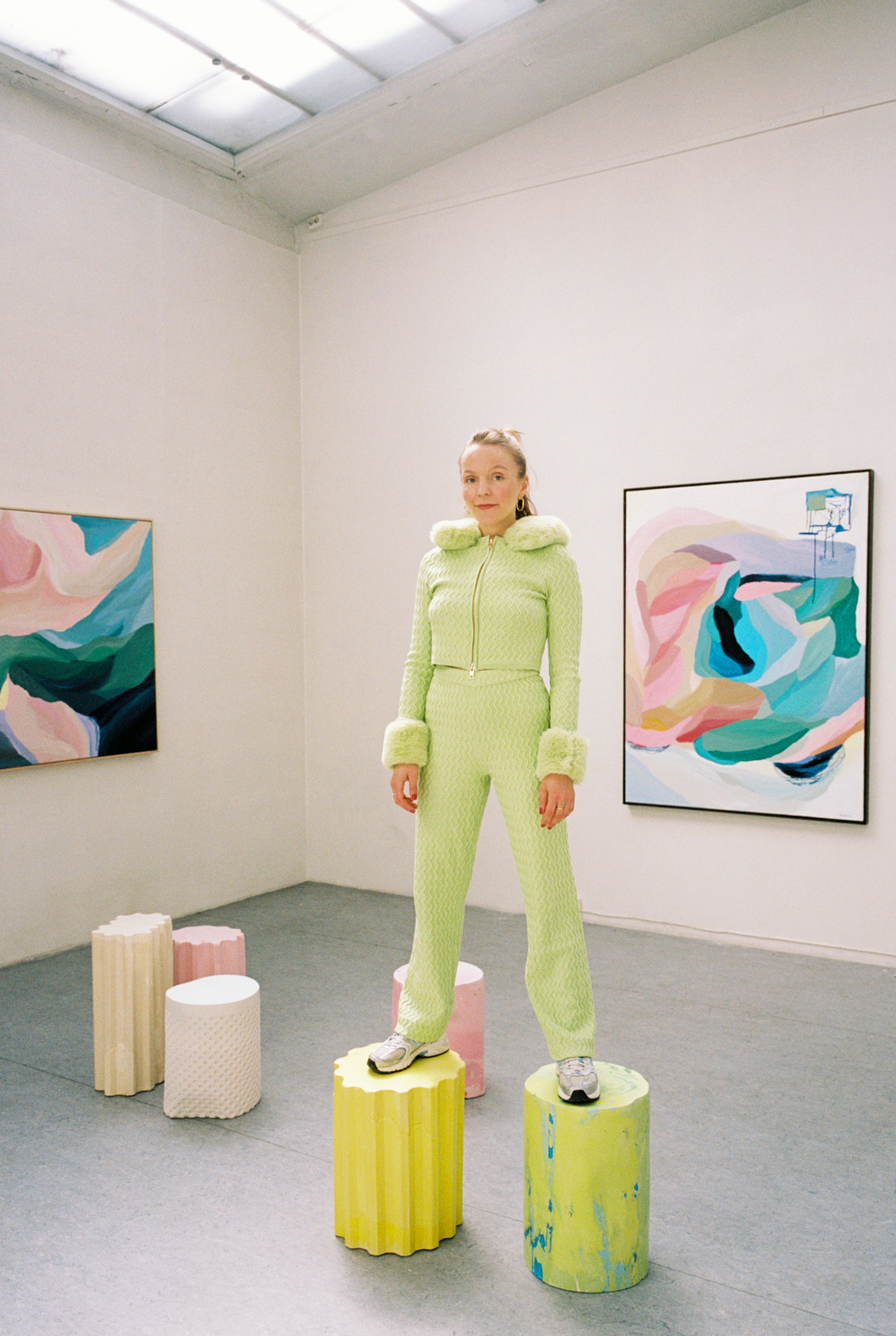 Ragnhild Nes (b. 1993) is a visual artist from Norway. Her work primarily consists of painting and drawing in an abstract landscape. The language of color is essential to Nes' work, where she creates compositions intuitively in an impressionistic way.  Her work is about creating from a feeling and state, how color shape and surroundings merge and tell a story.
'PARALAXE'' end of residency exhibition at Galeria PADA. 22.12.2021. Barreiro, Portugal.
PADA Studios residency. 03.12.2021-24.12.2021. Barreiro, Portugal. 
'I møte med veggen' collective art exhibition at Sorgenfri. 19.-21.11.2021. Oslo, Norway. 
'Søvnløs Himmel' exhibition at Trevarefabrikken w. Julia Conley. 05-07-31.07.2021, Lofoten, Norway. 
'Det nærmeste du kommer meg' exhibition at Hos Arne w. 
HLÍN studio, 21.05-24.05.2021. Oslo, Norway. 
Commercial collaborations: